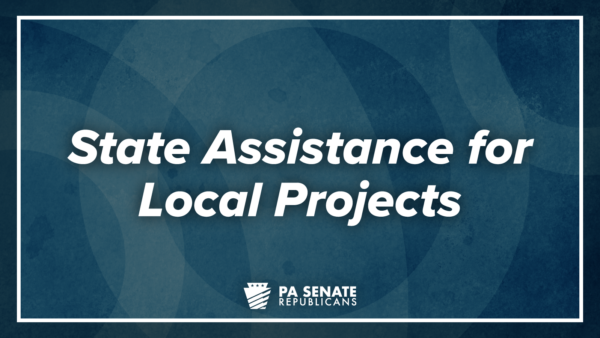 WILLIAMSPORT – State Sen. Gene Yaw (R-23) announced today that he has secured an additional $425,000 for projects in Lycoming and Sullivan counties through Pennsylvania's Local Share Account (LSA) statewide grant program. The projects were approved by the Commonwealth Financing Authority (CFA) during its March 16 meeting.
"Along with my colleagues in the House of Representatives, we have been fortunate to secure millions in LSA funding to direct back to local infrastructure, public safety and recreational projects in our region," Sen. Yaw said. "I am happy to announce additional money for Jersey Shore Borough, as well as for the Dushore Water Authority, which I have secured through the LSA program."
The LSA applications approved today include:
Jersey Shore Borough, Lycoming County – $150,000 for planning and design work for State Route 3028 reconstruction in the Borough;
Dushore Water Authority, Sullivan County – $275,000 for watermain replacement located in the Borough.
The PA Race Horse Development and Gaming Act (Act 2004-71), as amended, provides for the distribution of gaming revenues through the CFA to support projects in the public interest within the Commonwealth of Pennsylvania. The CFA was established in 2004 as an independent agency of the Department of Community and Economic Development to administer Pennsylvania's economic stimulus programs. The CFA reviews and evaluates applications based on cost, strategic importance, and impact.
For more state-related news and information, visit Senator Yaw's website at www.SenatorGeneYaw.com or on Facebook and Twitter @SenatorGeneYaw.