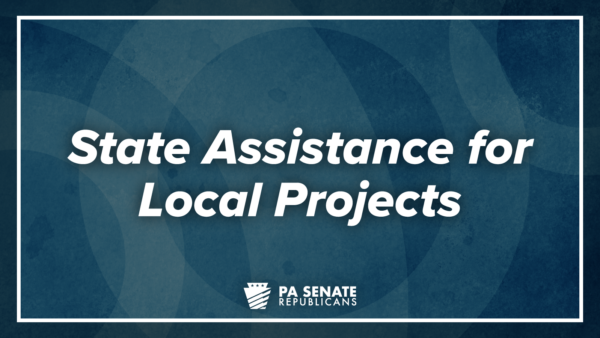 HARRISBURG – Projects in Tioga and Bradford counties have been awarded more than $1.1 million in funding for recreation and public safety, according to Rep. Clint Owlett (R-Tioga/Bradford) and Sen. Gene Yaw (R-23).
The bulk of the funding goes to the Marsh Creek Greenway project. The $1 million grant will be used to complete construction of a trailhead associated with the Pine Creek Trail Extension and Welcome Center project in Wellsboro, Tioga County.
"This is a valuable investment in encouraging residents and visitors to enjoy the great outdoors here in Tioga County," Owlett said. "I want to thank Sen. Yaw and our local officials for all they do to help make our communities the best they can be. We can accomplish great things when we work together."
Additionally, Canton Borough in Bradford County was awarded $61,300 for the purchase and installation of a backup generator for the Canton Borough Fire Station and overall public safety, while Mansfield Borough in Tioga County was awarded an $84,779 planning grant for the installation of a trail along the Corey Creek Conduit.
"The LSA grant program has been incredibly impactful for our communities by funding important economic development, infrastructure, public safety and recreation projects," Yaw said. "I was happy to work closely with Rep. Owlett to identify these important local projects, which will help to enhance the quality of life in our communities."
Funding was awarded by the Commonwealth Financing Authority through the Local Share Account program.