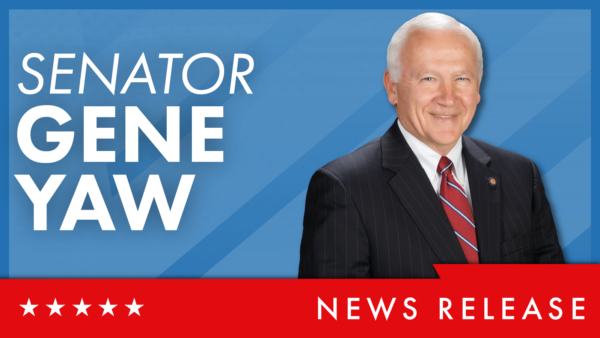 HARRISBURG –The Pennsylvania Department of Community and Economic Development (DCED) recently announced the recipients of $2.1 million in grants awarded through the Manufacturing PA initiative, according to Sen. Gene Yaw (R-23).
Yaw noted the projects that were awarded funding are part of Manufacturing PA's fellowship program to pair graduate and undergraduate students with local manufacturers. Once paired, the students embark on research projects to develop new technologies and advance manufacturing innovation in Pennsylvania.
In the 23rd Senatorial District, Lycoming College and Bucknell University were among the 19 Pennsylvania Colleges that received funding for 31 projects.
"Pennsylvania is setting the standard for innovation in manufacturing around the world and through collaborations with our higher education research facilities, the possibilities are endless," said Sen. Yaw. "I am pleased to see both of these institutions at the forefront of these initiatives and applaud the Department's recognition of their efforts."
Since its inception in 2018, the fellowship has granted $11.9 million to 475 students across the commonwealth, and 142 Pennsylvania companies have benefited from these partnerships.
For more state-related news and information, constituents can visit Senator Yaw's website at www.SenatorGeneYaw.com or follow him on Facebook and Twitter @SenatorGeneYaw.
CONTACT: Elizabeth Weitzel
717-787-3280