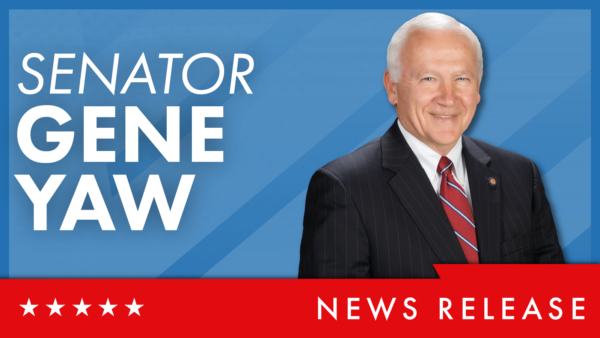 HARRISBURG –State Sen. Gene Yaw (R-23), Chairman of the Senate Environmental Resources and Energy Committee, announced this week that he will soon introduce legislation to change the name of the "Department of Environmental Protection" (DEP) to the "Department of Environmental Services."
In a memo circulated to Senate members, Yaw explained that the word "protection" carries a law enforcement or security connotation, rather than that of an environmental steward and partner to the citizens of Pennsylvania.
Yaw noted that DEP's mission is to – "Work as partners with individuals, organizations, governments, and businesses to prevent pollution and restore our natural resources." As an administrative agency created by the General Assembly, DEP is charged with administering the laws of the Commonwealth as enacted by the General Assembly. The General Assembly, through these legislative enactments, is responsible for ensuring the protection of the Commonwealth's environment and natural resources.
"Rather than being a partner, DEP has become an enforcer and has compromised the open and working relationship it once had with the people it serves," Yaw said. "Shifting the focus to 'services' will be a step forward in implementing a much-needed culture change at the Department."
Yaw also noted that the name change will have no effect on the jurisdiction or current statutory or regulatory authority of the Department.
For more state-related news and information, constituents can visit Senator Yaw's website at www.SenatorGeneYaw.com or follow him on Facebook and Twitter @SenatorGeneYaw.
CONTACT: Elizabeth Weitzel
717-787-3280