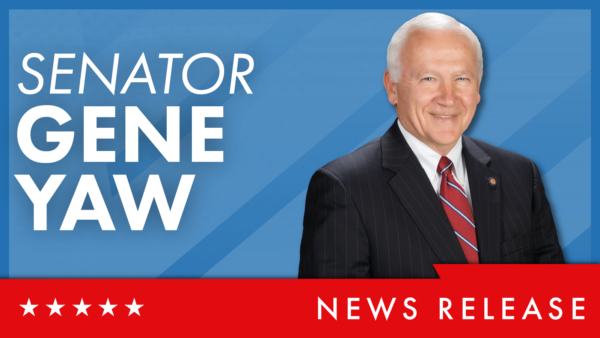 HARRISBURG – A recently vacant Lycoming County magisterial district judicial seat has been filled, according to Sen. Gene Yaw (R-23).
"I am pleased to announce that Kirsten Gardner was confirmed today by the full Senate as Lycoming County Magisterial District Judge, replacing retired Judge Jon Kemp," Yaw said. "Kirsten won both the Republican and Democratic primaries in May. I believe her background and qualifications will serve her well and I am grateful to my colleagues in the Senate for moving forward on this early appointment."
"I am very thankful to have been nominated by Governor Shapiro, as well as approved by the Senate, for appointment of Magisterial District Judge 29-3-03," Gardner said. "I look forward to fulfilling my duties by this appointment and I thank Governor Shapiro, Senator Yaw, and the Senate for such an honor."
Prior to her confirmation, Gardner has served as an Assistant District Attorney with the Lycoming County District Attorney's office where she has prosecuted hundreds of adult and juvenile cases, including those involving special victims, violent crimes, and homicides. Additionally, Gardner is admitted to the federal bar, where she handles federal appeals. Prior to her career as a prosecutor, she worked as an attorney in Lycoming County for nearly 10 years.
Gardner's early appointment received a unanimous vote by the Senate.
For more state-related news and information, constituents can visit Senator Yaw's website at www.SenatorGeneYaw.com or follow him on Facebook and Twitter @SenatorGeneYaw.
CONTACT:
Elizabeth Weitzel
717-787-3280