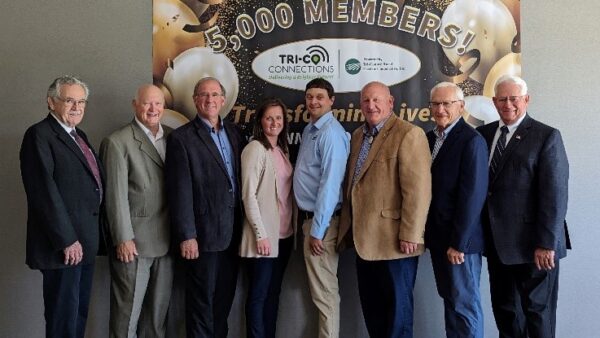 MANSFIELD – Tri-Co Connections, a leading provider of fiber-to-the- home broadband internet, has succeeded in connecting 5,000 members to its broadband services, according to Sen. Gene Yaw (R-23).
"Access to high quality, high speed, reliable broadband is essential to growing the
economy, supporting businesses, and expanding educational opportunities for children," Sen. Yaw (R-23) said. "Tri-Co Connections has worked diligently to close the digital divide and help rural communities get connected, and I am pleased to congratulate them on their 5,000th customer served."
Tri-Co Connections, powered by Tri-County Rural Electric Cooperative, Inc., has been serving its members for over 83 years and continues to expand its coverage area.
For more state-related news and information, constituents can visit Senator Yaw's website at www.SenatorGeneYaw.com or follow him on Facebook and Twitter @SenatorGeneYaw.
CONTACT:
Elizabeth Weitzel
717-787-3280