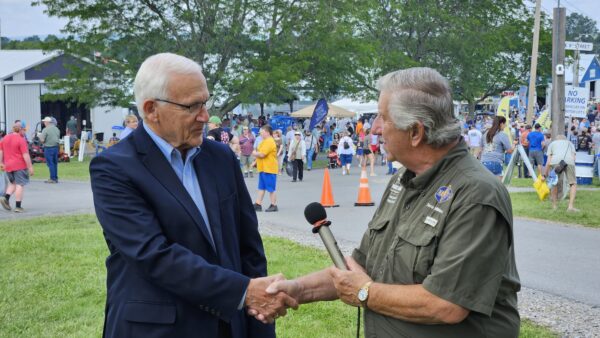 HARRISBURG – State Sen. Gene Yaw (R-23) and members of the Senate and House Agriculture and Rural Affairs Committees today attended the Penn State College of Agricultural Sciences' Ag Progress Days in Pennsylvania Furnace.
"As Pennsylvanians, we take great pride in our agriculture heritage," Sen. Yaw said. "The exciting growth and development of this industry is a true testament to our history, which supports thousands of jobs, small businesses, and families across our state. It's important that we all play a role in promoting and enhancing this industry, and nowhere is it more evident than at Ag Progress Days."
Ag Progress Days is Pennsylvania's largest outdoor agricultural exposition that brings together over 400 exhibitors from the United States and Canada. The exposition showcases the educational programs, research, and latest innovations in agricultural equipment and technology that helps to make Pennsylvania a national leader in agricultural production.
During the event, legislators also discussed the federal farm bill with invitees Congressman Glenn "GT" Thompson, Chairman of the House Committee on Agriculture; Richard Roush, Dean, Penn State University, College of Agricultural Sciences; Russell C. Redding, Secretary, Pennsylvania Department of Agriculture; Chris Hoffman, President, Pennsylvania Farm Bureau and Hannah Smith-Brubaker, Executive Director, Pasa Sustainable Agriculture.