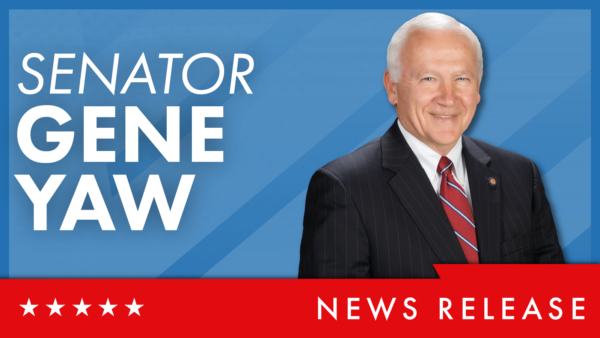 HARRISBURG – Sen. Gene Yaw (R-23) and the Central Susquehanna Intermediate Unit (CSIU) announced today that CSIU has again received funding through the federal Education Leading to Employment and Career Training Program (ELECT).
CSIU secured $990,840 to administer ELECT programs in the region. ELECT is a federally funded program that works with intermediate units, school districts and charter schools to coordinate the continuity of educational services for those under age 22 who are expecting or parenting a child and provide community resources that will allow them to obtain a high school diploma or equivalent.
"Expectant and parenting students, especially in rural and underserved communities, can face exceptional challenges," Sen. Yaw said. "This funding will help provide critical resources and support to ensure that they are successful both in the classroom and at home. I am pleased to see significant investment in these programs."
"The CSIU ELECT program is so grateful to have our grant funding renewed for the 2023-2024 school year," said Hiliary Haddon, ELECT Program Coordinator. "For 35 years, the ELECT program has been serving youth who are pregnant and parenting across the commonwealth. Our goal of breaking welfare dependence by removing barriers to help pregnant and parenting youth obtain their high school diplomas or high school equivalencies (HSE) is valuable and its impact is felt for generations. I am privileged to be a part of this work here in the CSIU region and also as a partner with the other ELECT programs across the state."
If you are aware of any young parents in need of support while completing their educational journey, please make a referral at www.csiu.org/ELECT and a support specialist will connect them with CSIU or an ELECT program in their region.
For more state-related news and information, constituents can visit Senator Yaw's website at www.SenatorGeneYaw.com or follow him on Facebook and Twitter @SenatorGeneYaw.
CONTACT:
Elizabeth Weitzel
717-787-3280