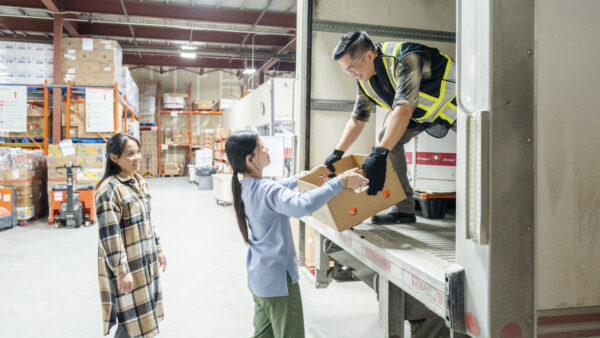 WILLIAMSPORT – Forty thousand pounds of mac and cheese was donated to the Central Pennsylvania Food Bank on Thursday, according to Sen. Gene Yaw (R-23), who celebrated the donation with attendees.
The Land O'Lakes First Run Program has made over one hundred donations since it was established in 2010. The program is committed to donating truckloads of fresh product year-round, made specifically for food banks to help alleviate hunger nationwide.
"The work of the Central Pennsylvania Food Bank is critically important to families across Bradford, Lycoming, Sullivan, Tioga, and Union counties," Sen. Yaw said. "With a 15 percent increase in demand from a year ago, Land O'Lakes contribution of nearly 40,000 pounds of products comes at a much-needed time to assist the Food Bank help hungry families in our area. That is going to be a part of about 120,000 meals, helping roughly 30,000 individuals."
The ceremony took place at the Food Bank's Healthy Food Hub, located at 3301 Wahoo Drive, Williamsport.
"Land O' Lakes is committed to helping the growing number of people who struggle to put food on their table," said Sheilah Stewart, SVP & General Counsel. Land O' Lakes is a national, farmer-owned cooperative.
For more state-related news and information, constituents can visit Senator Yaw's website at www.SenatorGeneYaw.com or follow him on Facebook and Twitter @SenatorGeneYaw.