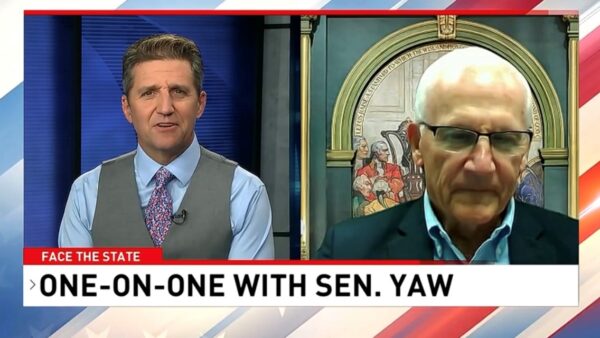 HARRISBURG, PA – Sen. Gene Yaw (R-23), Chair of the Environmental Resources and Energy Committee, sat down with Face the State's Joel Smith on CBS 21, WHP Harrisburg to discuss energy, grid reliability, and the recent PJM Board of Managers meeting.
PJM, the organization that manages the mid-Atlantic power grid consisting of 13 states and the District of Columbia, invited Yaw and Ohio State Rep. Dick Sein (R-54) to testify during their 4th and final meeting of the accelerated process used to address key capacity market areas that directly benefit grid reliability. During the meeting, resource adequacy proposals were presented and discussed with the PJM Board, followed by public comments and a Board meeting and vote.
"The biggest takeaway is the importance of PJM, the integrity of the grid and its critical infrastructure, and what's happening politically as it relates to reliability," Sen. Yaw told Smith. "PJM's major goal is to ensure when we flip a switch, the lights come on every time and without fail. I think an awful lot of people don't understand what goes on behind the scenes to make sure that happens."
Sen. Yaw's full conversation with Joel Smith can be heard on Face the State's August 27th episode, starting at the 7-minute mark.
For more state-related news and information, constituents can visit Senator Yaw's website at www.SenatorGeneYaw.com or follow him on Facebook and Twitter @SenatorGeneYaw.
CONTACT:
Elizabeth Weitzel
717-787-3280