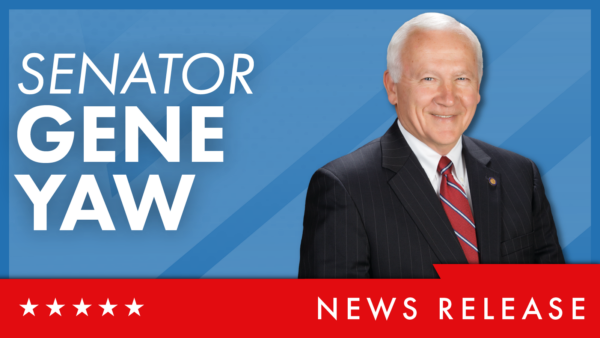 HARRISBURG –State Senator Gene Yaw (R-23) and State Representative Joe Hamm (R-84) remind local seniors and caregivers of their annual Senior Expo on Thursday, September 14th in Montoursville.
The free event will be held from 9:30AM to 1PM at the Community Baptist Church, 1853 State Route 87, Montoursville, PA 17754.
"The amount of information out there for our older residents can be overwhelming," Yaw said. "This free expo brings it all under one roof so our area senior citizens and their caregivers can ask questions and get answers on the spot."
More than 75 exhibitors will be on hand to provide the most current information on state programs and services available to Pennsylvania's older residents.
According to the legislators, the event will provide seniors with a "one-stop resource" for information on a wide range of local, state and federal services available to them – many of which are free of charge or at a reduced cost.
Booths will be set up to provide seniors with information on health screenings, transportation and recreation opportunities, insurance, wills and estate planning, senior housing options, hunting and fishing and many other programs.
Yaw and Hamm also encourage area seniors to bring their unused and expired prescription medications to deposit in a Prescription Drug Take-Back Box, provided by the Lycoming County Sheriff's Office.
All pharmaceutical drugs that are being disposed need to be in a sealed container such as the original bottle or a zip-lock bag. Liquid pharmaceuticals should remain in the original container and personal information should be removed or blotted out with a permanent marker.
The event will also include document shredding provided by North Central Sight Services.
Interested seniors and caregivers may call 570-322-6457 or visit SenatorGeneYaw.com for additional information.
For more state-related news and information, constituents can visit Senator Yaw's website at www.SenatorGeneYaw.com or follow him on Facebook and Twitter @SenatorGeneYaw.
CONTACT:
Elizabeth Weitzel