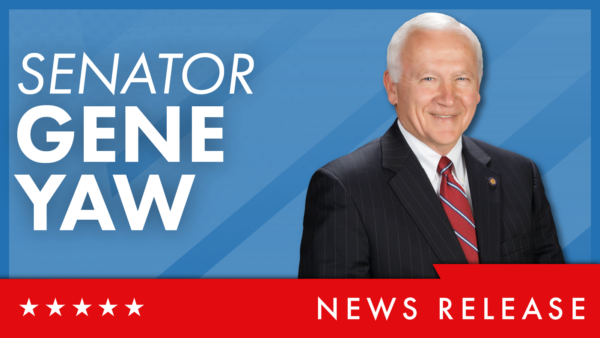 HARRISBURG – Two hydrogen hub projects partially located in Pennsylvania- one in the mid-Atlantic region and one in the Appalachian region – will receive part of $7 billion in U.S. federal grants according to the U.S. Department of Energy (DOE).
The federal government announced today they will invest $750 million to build the renewable Mid-Atlantic Clean Hydrogen Hub (MACH2) in Philadelphia and the surrounding region and the Appalachian Regional Clean Hydrogen Hub (ARCH2) based in West Virginia. The selections make Pennsylvania the only state in the country to secure two regional clean hydrogen hubs.
Upon today's announcement, Sen. Gene Yaw (R-23), chair of the Senate Environmental Resources and Energy Committee, issued the following statement:
"Our diverse energy portfolio, robust energy sector, and extensive geological formations make us uniquely qualified to expand the nation's hydrogen production," Yaw said. "I am delighted to see the federal government's recognition of our vast natural resources and look forward to working cooperatively with government and businesses alike to maximize Pennsylvania's potential in this sector."
"These announcements recognize the importance of the work that has already been done on carbon capture and sequestration," Yaw continued. "It is my hope that these investments are an incentive to complete our efforts to position Pennsylvania as a leader in this emerging industry."
MACH2 and ARCH2 were two of just seven funded hubs announced today by the Department of Energy through the Regional Clean Hydrogen Hubs program (H2Hubs), and will include hydrogen production, transportation infrastructure, and end-use sites across Pennsylvania, as well as West Virginia, Ohio, Delaware, and Southern New Jersey.
Combined, these investments will generate clean and zero-emission hydrogen while mitigating harmful emissions and reusing existing energy infrastructure. It will also help to create and retain more than 41,000 good-paying jobs in the construction and energy sectors, provide economic opportunity for Pennsylvanians, and improve health outcomes for historically underserved communities by reducing pollution.
CONTACT:
Elizabeth Weitzel
717-787-3280