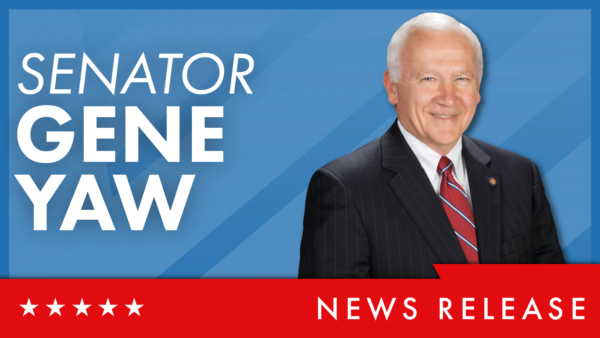 HARRISBURG – State Sen. Gene Yaw (R-23) today announced $61,025 in funding awarded to eight local volunteer fire companies across the 23rd District to help rural communities increase protection from wildfires, while encouraging fire safety.
"We are blessed to have a number of highly skilled and dedicated individuals in our area who volunteer their time and efforts to protect our communities," Sen. Yaw said. "These investments will help alleviate some of the burden faced by these organizations on a day-to-day basis."
Grant recipients in the 23rd Senate District include:
Bradford County:
Herrick Township Volunteer Fire Co. – Wyalusing – $8,696
Lycoming County:
Independent Fire Co. No. 1 – South Williamsport – $3,000
Lairdsville Community Volunteer Fire Co. – Lairdsville – $11,480
Sullivan County:
Eldredsville Volunteer Fire Co. Inc. – Forksville – $3,319
Tioga County:
Cedar Mountain Wildfire Crew – Wellsboro – $1,350
Middlebury Township Volunteer Fire Dept. Inc. – Middlebury Center – $8,180
Morris Township Fire Co. – Morris – $12,500
Osceola Volunteer Fire Dept. Inc. – Osceola – $12,500
Grants are awarded on a cost-share basis. The maximum grant awarded in 2023 is $12,500, and grants awarded cannot exceed 50 percent of the actual expenditures of local, public, and private nonprofit organizations in the agreement. The grant program, offered through the Pennsylvania Department of Conservation and Natural Resources (DCNR) and paid through federal grants from the U.S. Department of Agriculture Forest Service, has awarded nearly $16 million since it began in 1982.
In total, $883,143 in grants were awarded statewide to assist with rural fire services.
For more state-related news and information, constituents can visit Senator Yaw's website at www.SenatorGeneYaw.com or follow him on Facebook and Twitter @SenatorGeneYaw.
CONTACT:
Elizabeth Weitzel
717-787-3280