HARRISBURG – Representing nearly 2,000 member companies across the Commonwealth, ABC PA is comprised of five chapters that offer construction related skills training and advocate for free enterprise and the merit shop philosophy.
"I am honored to receive the Champion of the Merit Shop award from ABC PA," Sen. Yaw said. "I am committed to working with groups, like ABC PA, that incentivize growth and create high-paying jobs across my Senate District."
As early as 1952, John Trimmer, the organizations first executive vice president, used the term "merit shop" to highlight the goal of ABC to see construction contracts awarded on the basis of merit and not labor affiliation. ABC continues to be active in the effort to encourage competition and free enterprise within America's business community and the construction industry.
"Sen. Gene Yaw has proven time and time again that he is a committed defender of the merit shop and legislation that promotes free enterprise," said Brent Sailhamer, Director of Government Affairs, ABC PA. "ABC is proud to present Sen. Yaw with the Champion of the Merit Shop award for his 100% voting record with ABC in the 2017-2018 legislative session."
For more state-related news and information visit Senator Yaw's website at www.SenatorGeneYaw.com or on Facebook and Twitter @SenatorGeneYaw.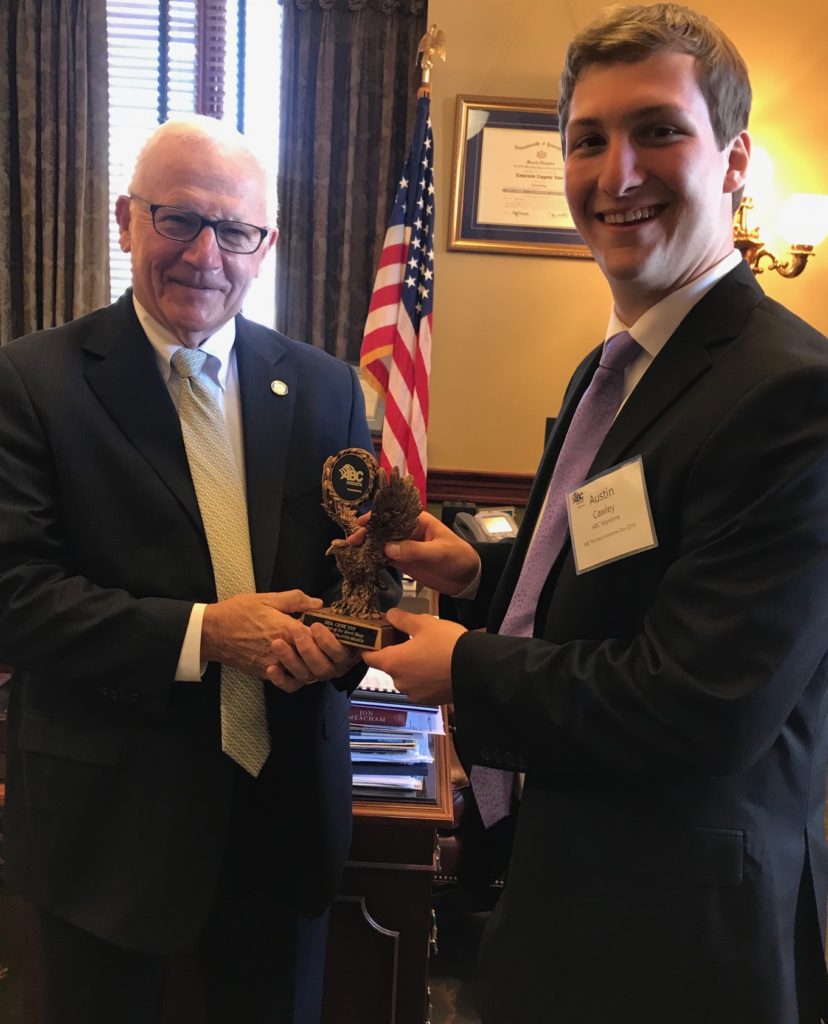 Senator Gene Yaw is presented with the "Champion of the Merit Shop" Award by Austin Cawley, Government Affairs Coordinator for the Associated Builders & Contractors (ABC) of Pennsylvania.