2022
Public hearing to examine strategies to combat the opioid addiction and overdose crisis in Rural Pennsylvania
East Wing, Hearing Room 8E-B
---
2019
Heroin/Opioids and PA's Prescription Drug Monitoring Program
Keystone Building, PUC Hearing Room #5
PCN to Air Three Days of Opioid Awareness Programming
The Pennsylvania Cable Network (PCN) is airing three nights of FREE programs on opioid addiction and treatment with original programs and public affairs presentations. Senator Yaw will join PCN host Francine Shertzer for "On The Issues," a program that gives viewers a deeper understanding of topics being debated by lawmakers at the Capitol. Watch on cable, the PCN App, or online at pcntv.com/opioids.
March 18, 2019
7:00 PM – Call-In Program – Jennifer Smith, Drug & Alcohol Programs Secretary & Dr. Dean Drosnes, medical director at Caron Treatment Centers| LIVE ON CABLE AND THE APP
8:00 PM – On The Issues – Senator Gene Yaw, "Opioid Addiction Legislation" | ON CABLE AND THE APP
8:30PM – Opioid Addiction & Treatment: Independence Blue Cross Foundation | ON CABLE AND THE APP
Early intervention, quality opioid abuse treatment, and removing barriers to recovery
1:10 AM – Availability of Naloxone in State Parks & Forests | ON CABLE AND THE APP
PA Conservation & Natural Resources Sec. Cindy Dunn, PA Health Sec. Rachel Levine, and Bureau of State Parks news conference
March 19, 2019
7:00 PM – Call-In Program – Deb Beck, president at Drug & Alcohol Service Providers & Graham Hetrick, Dauphin County Coroner | LIVE ON CABLE AND THE APP
8:00 PM On The Issues – Jonathan Marks, Penn State University Bioethics Program, "Opioid Perscriptions" | ON CABLE AND THE APP
8:30PM Opioid Addiction in Minority & Rural Communities | ON CABLE AND THE APP
Latino Connection program on the history, prevention science in youth opioid use, and solutions
March 20, 2019
7:00 PM – Call-In Program – Dr. Peter Luongo, Institute for Research, Education, and Training in Addictions | LIVE ON CABLE AND THE APP
8:00 PM – On The Issues – Rep. Doyle Heffey, "Opioid Addiction Treatment" | ON CABLE AND THE APP
TBD – Opioid Programming | ON CABLE AND THE APP
All programs will be available to watch on demand. Visit pcntv.com/opioids to see the schedule.
---
USDA Launches Interactive Map of Opioid Epidemic Resources
Interactive Map Connects Rural Individuals and Communities to Model Practices Across the Country
WASHINGTON, June 14, 2018 – Assistant to the Secretary for Rural Development Anne Hazlett today unveiled a new interactive feature on the United States Department of Agriculture's (USDA) rural opioid misuse webpage. Now webpage visitors can use an interactive map to learn about, access or replicate actions rural leaders are taking in small towns across the country to address the opioid epidemic through prevention, treatment and recovery opportunities. The interactive map can be viewed at https://www.usda.gov/topics/opioids/resources-map.
"Leaving no community untouched, the opioid epidemic has taken a monumental toll on many of the small towns and rural places that are the heartbeat of our country," Hazlett said. "USDA is a strong partner to rural leaders in addressing this issue through programs for prevention, treatment and recovery, as well as programs that build rural resilience and prosperity for the future."
USDA collected model practices displayed on the interactive map from regional opioid misuse roundtables and through the "What's working in your town?" form on the USDA opioid misuse webpage. USDA invites you to share effective actions taken in response to the opioid epidemic in rural communities by filling out the "What's working in your town?" form.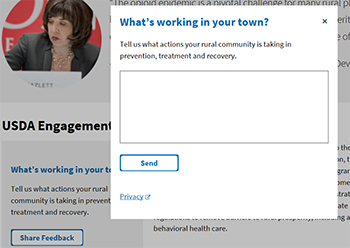 At the direction of President Trump, the United States Department of Agriculture (USDA) has been keenly focused on addressing the opioid crisis in rural communities. So far, the Department has convened regional roundtables to hear firsthand accounts of the impact of the crisis and effective strategies for response in rural communities; launched an interactive webpage on opioid misuse in rural America featuring resources for rural communities and individuals facing the crisis; and prioritized investments in three key grant programs to address the crisis in rural places. For more information about these efforts, visit the USDA rural opioid misuse webpage at www.usda.gov/topics/opioids.
In April 2017, President Donald J. Trump established the Interagency Task Force on Agriculture and Rural Prosperity to identify legislative, regulatory and policy changes that could promote agriculture and prosperity in rural communities. In January 2018, Secretary Perdue presented the Task Force's findings to President Trump, which included 31 recommendations to align the federal government with state, local and tribal governments to take advantage of opportunities that exist in rural America.
In the area of quality of life, the Task Force included a recommendation to modernize health care access. The report highlighted the importance of telemedicine in enhancing access to primary care and specialty providers. The Task Force also found that improved access to mental and behavioral health care, particularly prevention, treatment, and recovery resources, is vital to addressing the opioid crisis and other substance misuse in rural communities.
To view the report in its entirety, please view the Report to the President of the United States from the Task Force on Agriculture and Rural Prosperity (PDF, 5.4 MB). In addition, to view the categories of the recommendations, please view the Rural Prosperity infographic (PDF, 190 KB).
USDA Rural Development provides loans and grants to help expand economic opportunities and create jobs in rural areas. This assistance supports infrastructure improvements; business development; housing; community services such as schools, public safety and health care; and high-speed internet access in rural areas. For more information, visit www.rd.usda.gov.
---
2018
October 2, 2018
The Center for Rural Pennsylvania
Public Hearing
Senate majority Caucus room
10:00 a.m.
August 15, 2018
State of Addiction Public Hearing
Cambria County Courthouse, Courtroom 1
200 South Center St.
Ebensburg, PA 15931
6:30 p.m.
June 6, 2018
Public Policy and Best Practices for Reducing Opioid Harm
14 East Wing, State Capitol Building
---
2017
April 3, 2017
Sam Quinones, a former Los Angeles-based journalist, will share the insights he gained while writing his book "Dreamland: The True Tale of America's Opiate Epidemic" during a presentation on April 3 at 7 p.m. at the Community Arts Center in downtown Williamsport. The presentation is free and open to the public.
Quinones will discuss the development and writing of his book, which traces the emergence and social impacts of the national crisis of opioid and heroin abuse. His stories center around the fall and rise of Portsmouth, Ohio, as the backdrop to weave together two riveting tales of capitalism run amok: the unfettered prescription of addictive pain medications during the 1990s and the influx of black tar heroin.
http://www.lycoming.edu/news/stories/2017/02/sam-quinones-dreamland.aspx
May 10, 2017
East Wing, Room 8E-B
Agenda
June 2017
Senator Aument hosts a discussion on the growing heroin and opioid epidemic in Lancaster County and across the state.
---
2016
June 13, 2016
State Senator Gene Yaw hosted a special conversation for his constituents to specifically address opioid and heroin addiction. Pennsylvania is leading the nation in drug overdose deaths, especially in young men. The Senator and his guests, Barry Denk, Director of the Center for Rural Pennsylvania, and Dr. Nancy Falvo, Professor of Nursing, Clarion University, talked to callers about community driven programs to help prevent and deal with the epidemic. Listen as they discuss the availability and use of Narcan/Naloxone to help overdose victims. Multiple aspects of the overall problem were discussed from reducing access, the efficacy of methadone and other treatments, and how to monitor the use of opioid medications for those who legitimately need them to help with chronic pain. The panel also discussed the mental health issues that contribute to drug addiction.
---
2015
Video Courtesy of PCN
July 21, 2015
Latrobe, PA
Agenda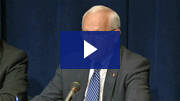 Video Courtesy of PCN
July 29, 2015
Scranton, PA
Agenda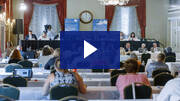 Video Courtesy of PCN
August 18, 2015
York, PA
Agenda
---
The Center for Rural Pennsylvania held public hearings to examine and discuss current policies and practices related to heroin and opioid addiction, including prevention, treatment and law enforcement efforts. In Pennsylvania, the number of fatal heroin overdoses has been steadily increasing. According to a 2014 report from the Pennsylvania State Coroners Association, there were 45 reported heroin deaths in 2009 and 124 reported heroin deaths by mid-2013. Other states across the nation are reporting an increase in heroin use as addicts are shifting from more costly prescription opioids to cheaper alternatives. Three primary themes repeatedly mentioned during the hearings included: educating individuals to the dangers of opioid abuse; increasing the accessibility and availability for those seeking treatment; and providing law enforcement with the tools to help eradicate heroin from our communities. To learn more click here.
2014
Senator Gene Yaw talks with Cambria County Senator John Wozniak about upcoming hearings through The Center for Rural Pennsylvania on the rise of heroin and other opioid use in Pennsylvania.
Senator Gene Yaw talks with Barry Denk, Executive Director of the Center for Rural Pennsylvania about upcoming hearings through the Center on the rise of heroin and other opioid use in Pennsylvania.
Senator Gene Yaw talks with Berks County Senator Judy Schwank about upcoming hearings through The Center for Rural Pennsylvania on the rise of heroin and other opioid use in Pennsylvania.
---
News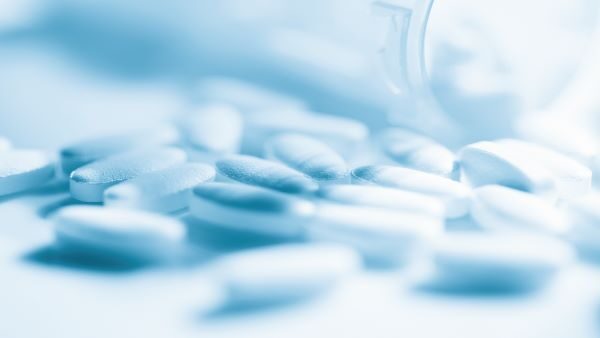 February 27, 2023
The Center for Rural Pennsylvania Board of Directors will hold a public hearing on new developments in the opioid/substance use disorder crisis in Pennsylvania. The hearing will highlight new developments in the supply of narcotics, data resources that are available to track opioids/overdoses, funding for prevention and treatment services, and treatment workforce and staffing issues. [Read More]
Please contact the Center for Rural Pennsylvania at (717) 787-9555 to RSVP or for more information. You may also RSVP via email at info@rural.palegislature.us.