Watch Senator Yaw recognize the Green Dragons during today's session.
HARRISBURG – State Sen. Gene Yaw (R-23) today welcomed the Lewisburg High School Green Dragons Boys Cross Country Team to the state Capitol building in Harrisburg.
The team was honored by the Pennsylvania Senate upon capturing First Place in the Class AA Boys' Team Rankings during the 2021 PIAA State Cross Country Championships in Hershey on Nov. 6. Earning their fourth undefeated season and having a record with a total 61 wins and zero losses, the team distinguished itself by winning their third consecutive District IV title and their fourth Pennsylvania Heartland Athletic Conference title.
"It is so encouraging to see what these young men continue to accomplish year after year," Sen. Yaw said. "There is no question that their hard work and determination makes them an example for others on and off the cross country course."
Under the expert guidance of Coach Ron Hess, the team is comprised of Jacob Hess; Thomas Hess; Jonathan Hess; Bryce Ryder; Connor Murray; Kieran Murray; Liam Shabahang and alternates Jonah Carney and Ben Bailey.
Also in attendance during the Senate recognition was Assistant Coach Jessica Hess and Lewisburg Athletic Director Stephanie Beaver.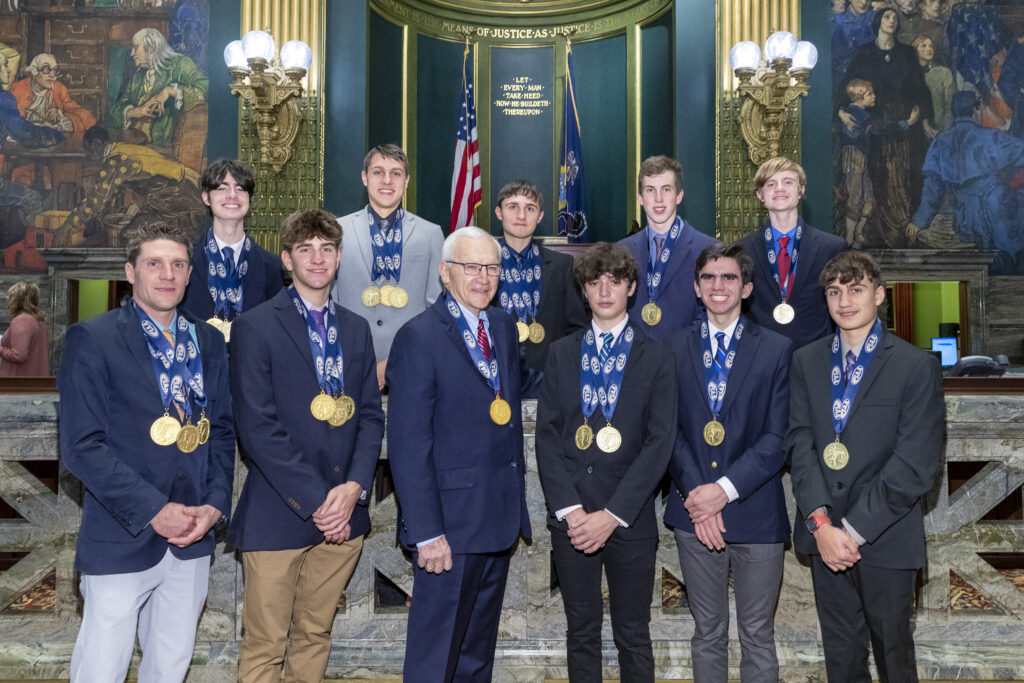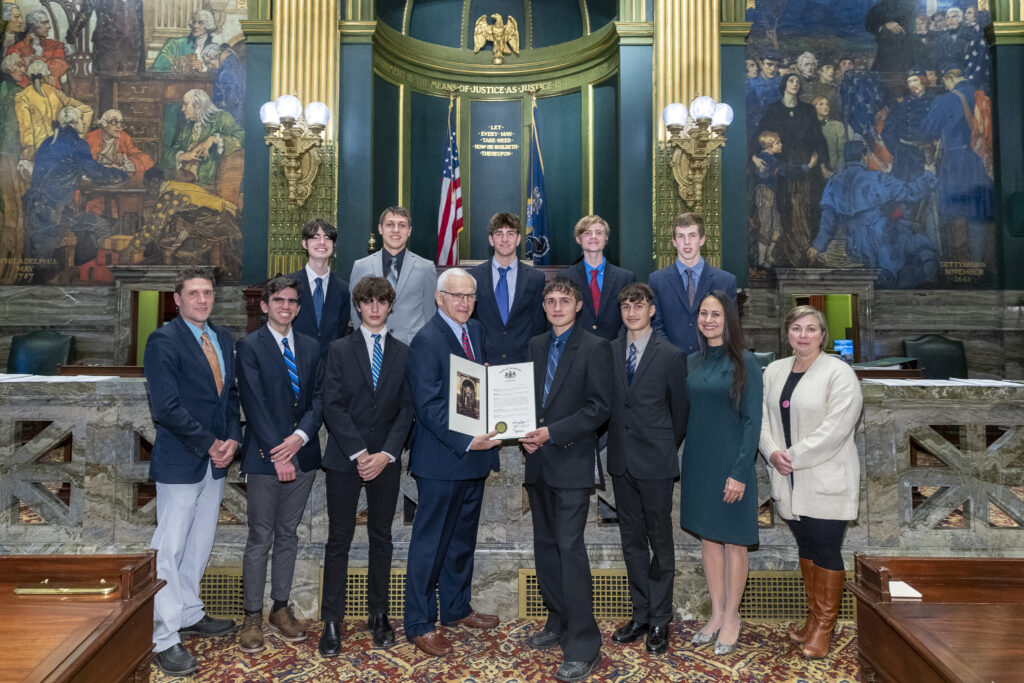 Senator Gene Yaw recognizes the Lewisburg High School Boys Cross Country Team at the State Capitol on Tuesday.
Photo Credit: Doug Gross/Senate Republican Communications
For more state-related news and information, visit Senator Yaw's website at www.SenatorGeneYaw.com or on Facebook and Twitter @SenatorGeneYaw.